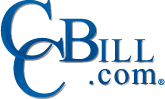 Credit Card Payment (instant account load)


Your payment will instantly be credited to your account once the process is completed successfully.

Your payment will appear as "CCBill.com *Tiger Media" on your credit card bill.
Clients from Canada: 5% GST will be deducted from your gross load amount.

Minimum purchase is $50, maximum is $10,000 per transaction.
CCBill does not accept payments from the following countries:
Malaysia, Russian Federation, Bulgaria, Philippines, Indonesia, Montenegro, Costa Rica, Kenya, Estonia, Argentina, Ukraine, Brunei Darussalam, Viet Nam, Belarus, Venezuela, Macedonia, Panama, Jordan, Serbia, Dominican Republic, Malta, Cuba, North Korea, Iraq, Iran.